Recommended Mattress Shops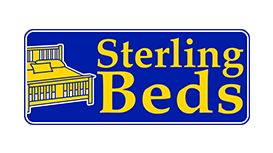 Established since 1988, Sterling Beds is an independent bed retailer based in Farlington, Portsmouth, Hampshire specialising in Same Day Delivery in the Portsmouth Area. We have an extensive range of

divan beds, bedsteads and mattresses. The Bedsteads are available in a variety of combinations, such as: Metal, Wood, Leather and Faux Leather.
With a range of carefully designed, quality cot mattresses we are committed to making sure you get the right mattress to give your little one the best nights sleep possible, whatever your budget.

We're proud to support British Manufacturing, all our mattress products are made right here in the UK and because of this we're able to offer fantastic value for money with savings of up to 60% on high street prices. All our cot mattresses are manufactured in our state-of-the-art factory based in the UK.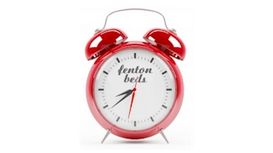 We offer a wide selection of products, including both traditional and the latest designs. These include divans beds, leather metal and wooden bed frames, interior sprung and memory foam mattresses,

electric adjustable beds, sofa beds, children's beds, and special needs and sized beds. A large range of bedroom furniture is also available. We are a family run business and our goal is to offer you good value for money with a personal and friendly service to meet your requirements.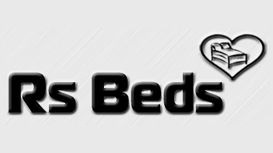 You will have Sweet Dreams when you purchase your next mattress or bed from Rs Beds. Whether you are after foam, innerspring or latex or even a waterbed. We can offer you the perfect solution, at

factory prices direct to you. Please visit our stores to view are range of Beds, Mattresses, Bedroom Furniture & our friendly staff are always willing to help.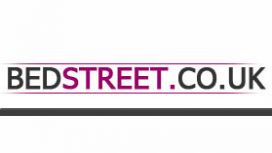 From our own Bed Street collection this fashionable sleigh bed is available in either white Featuring a sprung slatted base for comfort and support, an elegant tall footboard and headboard, a

traditional feature of sleig. This mattress benefits from 1000 individual pocket springs nestled in layer of hypoallergenic upholstery and wrapped in a sumptuou.
Here at Castle Beds we live and love beds, we breathe sleep and eat beds! It's what we do all day long so we know a little bit about them, from the manufacturing and materials used to what makes a

good bed. We don't sell carpets, we don't sell curtains, and we don't sell sofas like most other independents, we stick to one thing and do it well.
Care & Comfort Products is a family run business passionate about helping you to make the right choice when it comes to investing in a memory foam product either a new memory foam mattress or memory

foam mattress topper or memory foam pillow. Visco-elastic memory foam was originally developed by NASA to protect and cushion astronauts during lift-off.
We have been supplying quality furniture in South Belfast for 24 years. Our range of affordable beds, mattresses and bed frames are all made in the UK, along with our quality sofas, setees and living

room suites. Our excellent range of divan beds can be supplied with or without mattresses. We specialise in memory foam mattresses at a sensible price for both single and double beds.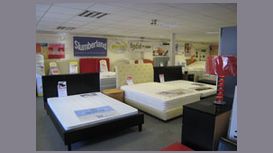 Comfy Beds your local Bed and Furniture Shop. A trustworthy, family run business selling beds and furniture in East Ham for the past 25 years. Whether you are looking for beds, mattresses, furniture,

headboards, bedsteads and wardrobes or memory foam and Tempur - we can help, come and see our wide selection. If you are looking for specialist beds, like orthopaedic beds or other products, let us use our expertise to help you.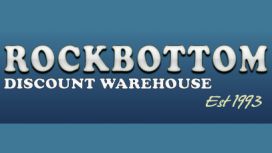 Rockbottom Discount Warehouse is a family run business, which has been established since 1993, with our first store still operational in Northampton. We aim to provide customers with the utmost

satisfaction by offering quality goods at affordable prices with exceptional customer service.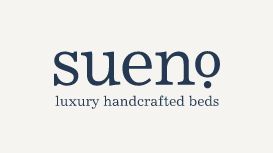 Frank Hudson, a quintessentially English furniture brand with an occasional flirt for European style & flare. BOHO for Sueno, our unique luxury range of upholstered beds, divans & headboards is

setting the mark in luxury design, comfort & value. The images don't lie.
If you're in the market for a new bed online you've come to the right place. Staddons Beds Nottingham has been keeping Nottingham and the East Midlands sleeping comfortably since 1919. We offer

unrivalled advice on a huge range of products and pride ourselves on giving our customers the best information to help them make the right choice to meet their individual needs.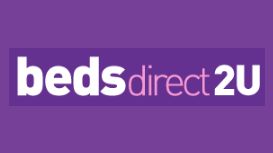 Beds Direct 2 U differs from other bed suppliers as everything we supply is manufactured by ourselves. We manufacture our own beds and mattresses to the highest specification, making sure that the bed

you buy from Beds Direct 2 U gives you the best possible quality and comfort at the best possible price compared to high street retailers.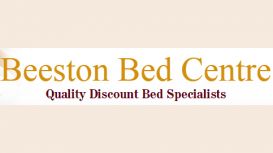 Beeston Bed Centre has been trading in Nottingham since 1985 as an independent bed and furniture specialist. A family business, run by brothers Steve and Paul, Beeston Bed Centre can fulfill all your

bed and mattress requirements. As an independent retailer, customer service and requirement is paramount to our business. Our sales staff are experienced in all sleep requirements knowledge and will give honest advice at no obligation.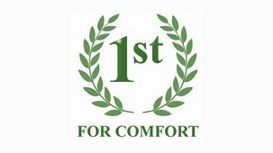 1st For Comfort, based in Rossendale, Lancashire are UK manufacturers of memory foam mattresses. It's a tall order but we firmly believe our memory foam mattresses to be among the best memory foam

mattresses available in the UK, both in terms of quality and value for money. What we offer.
---
It has never been easier to find the best mattress shop if you are armed with all the information and tips you are about to explore through this guide to how to choose a mattress shop.
Replacing an old and worn mattress can be exhausting and pretty overwhelming experience. You are not only wondering what is the best mattress to purchase, but also where to purchase it from and what is the best mattress shop in your area. Well, finding a reliable mattress shop with high-quality products and a great variety of mattresses to choose from is not necessarily the easiest job. This is why today we want to help you, sharing a few useful tips and tricks for choosing the right mattress shop and the right mattress. We would like to help you effectively navigate through the mattresses market and through many opportunities to buy from a number of stores, finally finding the best mattress shop for your needs, requirements, and, of course, budget. So don't fin' yourself in the middle of a mattress shop, just starting to consider dilemmas such as spring vs foam, quality vs budget. Before you even visit the mattress shop, we would like to help you make those decisions and don't regret them later. At the end of the day, choosing the right mattress shop and mattress can be very exhausting, you would need a good nap afterward… but not without your new mattress.
How to Find a Mattress Shop
Nowadays, the market is offering a few ways to shop from a mattress shop. You can either go the classic way of visiting a mattress shop and laying down to test mattresses right there, at the mattress shop. However, you are probably wondering how to find a mattress shop near you. This is when an online platform such as this one comes in handy. It is quick and easy to filter your search and find many listings and offers for a mattress shop near you, just try it out.
Furthermore, shopping for a new mattress do not necessarily mean you have to visit the mattress shop anymore. You can avoid entering the door of a mattress shop if you don't have time or energy to do it. Instead, try shopping online and look for a reliable online mattress shop. It may sound like a lot of risks to buy a product from an online mattress shop since you cannot lay down and decide whether it is comfortable enough or not. However, a reliable and reputable online mattress shop will provide you with convenient shipping options and often a free trial period, so you can be sure you are making a purchase you really enjoy.
Shop in a Conventional Mattress Shop if…
Go through the traditional route of visiting the mattress shop at the location if you want to be able to choose from a wider range of products and try them out in person before you make a final purchase. You can even be able to find a mattress shop that can offer a removal of your old mattress at no cost or for a small fee. However, visiting a mattress shop in-store has also its downsides. Visiting a mattress shop at location means that you may feel overwhelmed by the people or even forced by the seller to make a decision fast. However, you may need a bit more time and research before investing your money. Don't let the seller at the mattress shop make you feel pressured or uncomfortable. Another downside of a physical mattress shop is that it will be harder to compare prices unless you are not entering every mattress shop around your area for the day or the week. Therefore, it will be harder to know at which mattress shop you will be able to find the best deal.
When lying down at the mattress shop to try out different mattresses and materials, don't rush. Take your time and lay on each mattress you may be interested in for at least ten minutes, make sure you don't feel any inconvenience, pain, or pressure.
When in the mattress shop, make sure you don't pay the full price if you decide to make a purchase. Take your time to shop the sales and check out what every mattress shop near you has to offer as a special deal or bargain. Don't hesitate to negotiate the price with the salesperson and maybe you will be able to get a discount.
Shop in an Online Mattress Shop if…
Shopping at an online mattress shop is a great alternative for people, who just don't have the time and energy to wander from mattress shop to mattress shop all day long. There is no salesman to deal with or feel pressured by. However, there is also less variety of mattresses to choose from. Some of the benefits of an online mattress shop is that you can enjoy convenient and even free shipping along with a free trial period. There is a minimal risk because you are getting a money-back guarantee with the majority of online mattress shops. However, you will need to set up the new mattress yourself and get rid of the old one.
Choose the Perfect Mattress at the Mattress Shop
There is a very wide variety of mattresses and you maybe don't know how to choose and what you really need in your life. Here is a short guide that will help you decide:
• Innerspring mattress – Provides you with a bed with a bouncy feel and a top with a plushy, comfy feel
• Memory foam or latex mattress – Provides you with a firm, thicker base and almost no bounce
• Air-filled mattress – Allows you to customize the firmness of the mattress depending on how much air is inside
Choose at the Mattress Shop Depending on Your Habits
• Side-sleepers – choose between innerspring or soft foam mattress
• Stomach-sleepers – choose between dense innerspring or air-filled mattress
• Back-sleepers – choose from all types of mattresses
• Tossing and turning all night – choose from innerspring with pocket coils, memory foam, or dual-chamber air-filled mattress
• If you have allergies – choose between foam or latex mattress
• If you have back pain – choose between memory foam and latex mattress
How to find a mattress shop
Shop in a conventional mattress shop if…
Shop in an online mattress shop if…
Choose the perfect mattress at the mattress shop
Choose at the mattress shop depending on your habits