Our line is handmade, bespoke beds and mattresses. Every item is made by us, for you. We don't mass-produce. We don't supply other retailers. We won't try to baffle you with science. Trends come and go, from water beds to latex to NASA-designed mattresses (for zero-gravity slumber, presumably) but here at Big Table we hold to our belief that a bed is a straight-forward enough thing: the finest quality, natural materials, properly put together by skilled and experienced people.
From the recycled wools and cottons used in our mattresses to the dutifully managed Swedish timber of our bed frames, all Big Table products are made from sustainable materials. We offer a range of finishes using John Myland and Farrow & Ball products. All beds are finished by hand without using spraying or machine applications. As every stage is completed in our workshop below the showroom, you can rest assured that every bed we make is environmentally friendly and finished with the utmost care and attention to detail.
We make every item to order and do not carry old stock or discontinued lines. We have never had a sale or offered discounted goods and we will never offer any of our customers second hand or damaged products. Everyone receives the same care and attention from us.
---
Services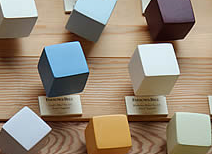 5 years on mattresses.
10 years on bed frames.
In the case of wooden articles, we cannot guarantee total freedom from warping or splitting due to changes of humidity beyond our control. We will, by our sole discretion, replace such parts if in our opinion we consider that they impair the performance of these articles. Wooden boxes are not covered by our guarantee.
Our mattress guarantee is only valid in conjunction with and subject to our mattress care instructions. These must be observed or the guarantee will be invalid. Use of a new mattress on an old bed frame will also invalidate this.
Products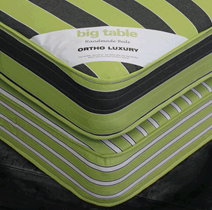 Big Table offers a range of handmade mattresses that will suit the requirements of almost everyone, from children to teenagers and adults. It's all about comfort and support and they're determined by spring-gauge and fillings.
We are always pleased to offer advice and to help you make the right choice but, if at all possible, do visit the showroom and try out our mattresses for yourself. Our customers typically replace their mattresses every twelve to fifteen years.
Photos
Gallery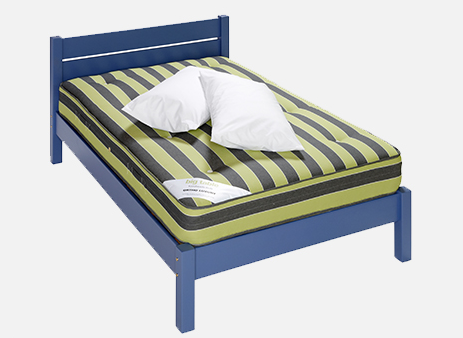 Reviews and Ratings
We just wanted to say a great big thank you for our new bed. Your advice was perfect. This is the most comfortable mattress we have ever slept on. An extremely professional and honest service and a great bespoke product. So nice to find such a decent company. It has been a pleasure to do business with you.
I recently moved house and bought a new Big Table bed to arrive as close to moving date as possible. Not only did they deliver the afternoon I moved, but when the delivery guys came, they also assembled the two Big Table beds I already own for no extra charge. It was a great help during a stressful move. Thanks!
I have three 'Original' bed frames and a 'Luxury' mattress going back 25 years. Elegant, solid and intelligently designed, they are among the best household purchases I have ever made.