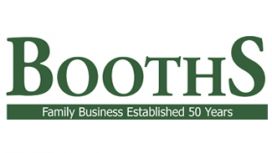 Booths is a family run business that was established over 50 years ago in Eccles, Manchester. Booths provide the highest level of customer service and quality, with the lowest prices possible.
With a large showroom exhibiting a huge range of furniture including major brands such as Tempur, Sealy, G-plan and many more, Booths ensures its UK customers are quickly supplied with the best service possible. Dedicated and specialist staff guarantee customers always come first and meet every expectation.
Please feel free to contact us and we'll be happy to help!
---
Products

Each night, the average person spends around 7-8 hours sleeping every single day, equating to 20-25 years, or two thirds of our lives spent in our cosy, warm beds. Therefore, when it comes to selecting a new mattress for your bed, nothing really beats the superiority of the Tempur Mattress range!
For a guaranteed great night's sleep, the collection of Tempur Memory Foam Mattresses such as those found here at Booths Furniture have been designed with outstanding quality and unmatched comfort in mind. Within our Tempur Mattresses range, you can browse products from the Original, Cloud and Sensation collections, aswell as the newly launched Hybrid collection; at competitive prices without compromising on quality or service. Not only that, but with 24 hour delivery and price beating guarantee, there really is no other alternative to Booths and Tempur.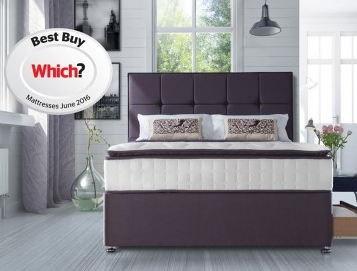 Sealy Mattresses offer so much more than just comfort, as they have been developed using extensive research to offer the ultimate in support for your spine, neck and head throughout the night. Each Sealy Mattress is created with ergonomics and orthopaedic purposes in mind, which is why our Sealy Mattress range spans everything from super soft and supportive styles to much tougher memory foam structures, depending on your needs.
Sealy Mattresses are engineered to improve the quality of sleep, just as much as the quantity of sleep. As such, Sealy Mattresses have designed a range of memory foam mattresses with a unique 'zoning' of your sleep system, ensuring that you are looking after yourself throughout the night.
When it comes to selecting a new mattress, you should really look for a quality brand that's proven in ensuring that you get the best night's sleep every night, rather than be put off by a hefty price tag. Although a Sealy Mattress may seem like a large outlay, you can rest assured that you're purchasing a product from one of the most trusted brands on the market and one that's guaranteed to last for years to come.
Reviews and Ratings
We do not have any reviews about Booths Furniture available right now.