Comfortlux taking the UK forward in sleep technology with our revolutionary new Visco-Elastic memory foam products. With over 20 years experience in the industry supplying foam products to the bedding, upholstery, furniture, packaging and children's soft play markets amongst others.
Our objective is to continue to develop the manufacture and supply of Comfortlux Visco-Elastic memory foam mattresses, overlays and products to the trade, health care sector and domestic markets.
Take a look at the products on our site & very competitive prices to say the very least. All our products are manufactured here in the UK at our factory to the very highest standard only using the best quality materials. Please don't hesitate to contact us with your enquiries and to find out more about our products and how they can benefit you. We look forward to your enquiries and will endeavor to continue to give the very best service you deserve.
---
Contact Details
Comfortlux
Unit 2a, Barton Hill Industrial Estate, Herapath Street, Barton Street
Bristol, South West England
BS5 9RD
Get Directions
Show map
Products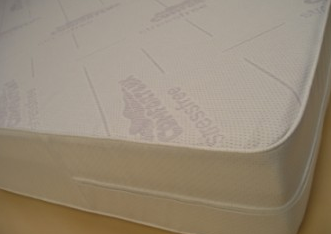 Conventional mattresses with springs are a thing of the past. They become uncomfortable due to the upward pressure from the springs causing restlessness during sleep resulting in back pain, bed soars, stress & daily fatigue. Comfortlux memory mattresses are the way forward.
Reacting to your bodies temperature they offer luxurious support by molding to your individual bodies shape relieving force & pressure, reducing tossing & turning resulting in a far superior nights sleep. In Europe & the United States nearly 60% of the population sleep on a foam type mattress compared to less than 2% of us here in the UK. Comfortlux are taking us forward in sleep technology.
Reduces tossing & turning up to 80%.
All materials used within Comfortlux products are of the highest quality & standard & comply with the Furniture & Furnishings (fire) (safety) Regulations Act 1988 (amended 1989).
Straight from the Comfortlux factory at prices you can afford.

Up to 70% cheaper than other leading brands.
Comfortlux mattresses can be used on all types of bed bases such as platform divan, sprung edge & slatted etc.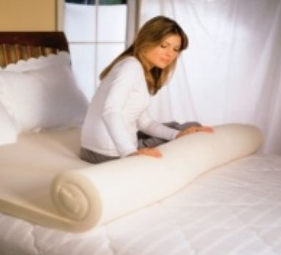 An alternative cheaper solution to a perfect nights sleep is to purchase one of our Visco-Elastic memory foam mattress overlays.
Coming in either our Standard 50mm or Deluxe 75mm to lay over your existing mattress equally giving you the benefits of the revolutionary qualities of a Visco-Elastic memory foam product. Once again finished in a quality luxurious removable Stressfree cover.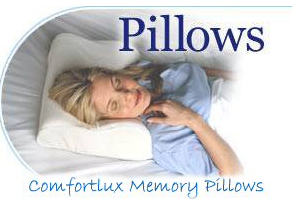 The Comfortlux Memory Pillow moulds to the exact contours of your neck shoulders & head giving excellent support & relief to your neck & shoulder muscles & keeping the top of your spine aligned in its best comfortable position.
Comes complete in a Luxury removable for cleaning, Stressfree cover with actigard dust mite protection.
Reviews and Ratings
We do not have any reviews about Comfortlux available right now.