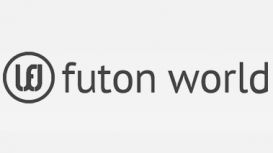 We've been working with futons since 1994 and can deliver our range of futon products throughout London and the UK, please take some time to view our selection and if you have any questions, such as what type of futon or mattress suits your requirements or how long does delivery take.
All our futon mattress products are hand made down here in Devon using traditional futon fillings such as lambswool and woolfelt and we also have a range of natural futon mattresses using the CottonSafe fabric, offering safe sleeping on cotton covered mattresses free from chemical treatments.
We've a great range of traditional and contemporary low level futon bed frames that can be combined with our own futon mattress choice or used with your own present mattress. A selection of our beds can also be specified with traditional compressed rice straw Tatami Mats for an authentic Oriental look and feel.
As a family business customer service is important to us so please feel free to mail or call us with feedback or suggestions.
---
Products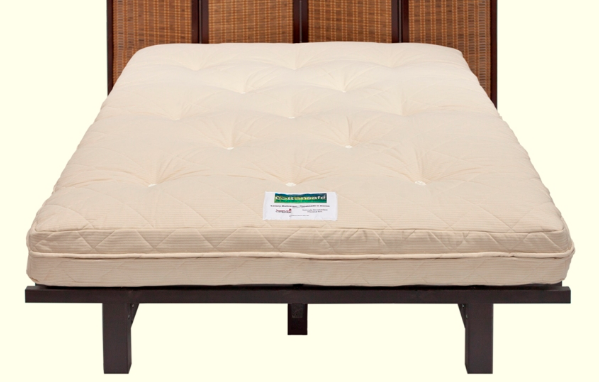 Futon World now offer a Natural Futon Mattress range using the superb chemical free covering fabric CottonSafe, a blend of Organic Cotton and Wool fibers, that is naturally fire retardant without the need for chemical spray additives.
Each Natural Futon Mattress is manufactured down here in Devon in a choice of fillings and sizes. Like all our products our Natural Futon Mattresses are available with UK wide delivery.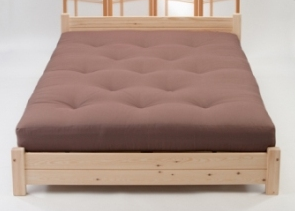 If you've reached this page you must be looking for a futon mattress? Well, here at Futon World, we have been retailing nice quality futon mattresses since 1994 and have a great selection to suit most requirements, all with UK wide delivery.
We can offer a choice of replacement futon mattresses for your futon sofa bed frame, in a choice of sizes, roll-up Monk futon mattresses for putting up guests or as an easy 'carry around' mattress and, of course, our choice of everyday sleeping futon mattresses to be used in conjunction with a bed frame, tatami mats or even directly onto the floor.
Reviews and Ratings
Been meaning to say thank you for the futon I ordered. Have to say what a simple, effective and trouble-free transaction you provide. Ordered and delivered the next working day - magic! Oh and the futon was mmmmm lovely!
Today we took delivery of a 4' Osumi base and futon. We are really please with it, service and delivery great. Thank you.