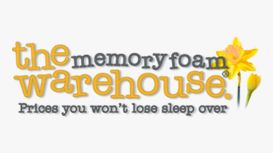 Wake up feeling refreshed after sleeping on a Memory Foam Mattress, expertly designed to mould to the contours of your body, providing ultimate support throughout the night. The Memory Foam Mattress has revolutionised sleep with its orthopaedic and healthcare benefits.
The advanced technology of memory foam is great for sore joints or back problems as the material absorbs your unique body shape, providing full body support and keeping your spine in perfect alignment in any sleep position. Tossing and turning during the night is the biggest cause of sleep disturbance however as your pressure points are eliminated whilst sleeping on memory foam, the need to toss and turn is reduced by a staggering 80%.
Visco Elastic Memory Foam is an innovative design which was originally developed by NASA to reduce pressure on the bodies of astronauts upon leaving and re-entering the Earth's atmosphere.
As a Memory Foam Mattress is usually denser than other mattresses on the market, they are often expensive.
---
Contact Details
Memory Foam Warehouse
Unit 1, Navigation Yard, Chantry Bridge
Wakefield, West Yorkshire
WF1 5DL
Get Directions
Show map
Products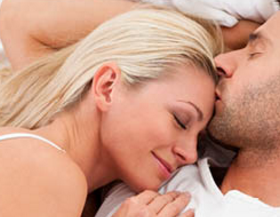 Sink into one of our Memory Foam Mattresses and wake up feeling re-energised and ready for the day ahead. Our high quality mattresses are designed to relieve pressure on the body by distributing your weight evenly, providing ultimate support whilst you dream. The flexible structure of Memory Foam Mattresses means they can absorb movement and mould to your individual body shape for a great night's sleep.
We have an extensive range of Memory Foam Mattresses, all with unique properties to fit a variety of needs. We provide a selection of mattress sizes from single, small double, double, king size, euro and super king size. Our range includes Pocket Sprung Mattresses that offer support for you and your partner.
The large number of individual springs that make up a Pocket Sprung Mattress will take the individual weights of you and your partner, meaning you will not be affected or roll from the impact of your partner's movements during the night. Our range also features Coolmax Memory Foam Mattresses which contain a breathable fibre, ideal for those who wake up too hot during the night. The unique fibres also disperse moisture keeping you dry throughout the night. Look through our memory foam mattress buying guide to see which mattress is the right one for you.
All our Memory Foam Mattresses are comprehensively tested to stand up to all British fire regulations and safety standards. Our entire range of products is also antibacterial and hypoallergenic, ensuring a healthy and restful sleep you can rely on - an important factor in maintaining your day to day wellbeing. A experts when it comes to helping you sleep, we've also come up with a range of great bed and mattress bundle deals, meaning that you can improve your sleep and save money with a great combination.
We are so confident that you will love our Memory Foam Mattresses we offer a 60 Night Trial Guarantee. We also offer a Price Match Guarantee within 14 days of purchase in our promise of providing our customers the highest quality mattress for the best price online. Browse our collection and discover why so many choose us for a comfortable night's sleep. If you want to know more about the range we have to offer or just to get reasurance that a memory foam mattress is the right investment for you then visit our buying guides or contact us and one of our friendly team of experts will help you find the right solution to improve your sleep!
Reviews and Ratings
We do not have any reviews about Memory Foam Warehouse available right now.