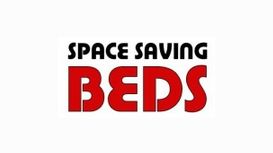 Established in 2008, Space Saving Beds work with some of Europes top furniture manufacturers to bring you a high quality range of wall beds, children's beds & a range of matching furniture. We specialise in made-to-order to give you a wide choice of colours and custom colour combinations.
Wall beds are a simple and cost effective way to save space in your home. With an assisting mechanism they simply lift up vertically against the wall creating more floor space in your room.
Our children's made-to-order range of beds include compact cabin beds & storage bunk beds which feature full depth drawers & full depth wardrobes. These space saving features ensure that all the space underneath the bed is utilised. If you have any questions please feel free to contact us, we'd be delighted to hear from you.
Contact Details
Space Saving Beds
Unit 19B, Cherwell Business Village, Southam Road
Banbury, Oxfordshire
OX16 2SP
Get Directions
Show map
---
Products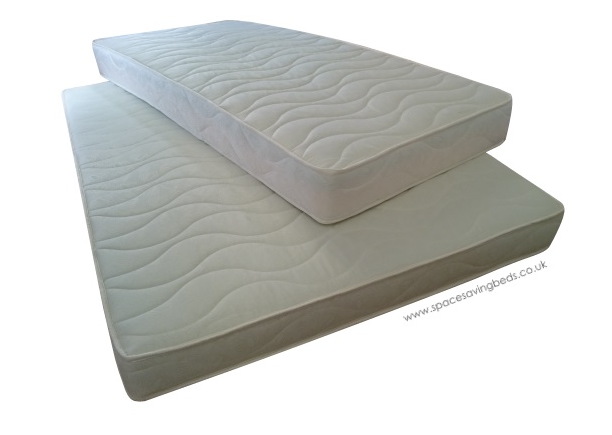 Space Saving Beds, quality mattress with quilted cover. Manufactured in the UK by one of Europes largest furnishings manufacturers.
Mattresses can be ordered in various sizes so please contact us for more information & prices.
Some beds require a special mattress so please contact us for more details.
Reviews and Ratings
Thank you for the professional approach the company have had in all of our dealings with you. At first we were cautious about the purchase given the price of the beds but now we have them we can see the build quality and the more mature look (for growing teenagers) is well worth it. We will certainly recommend to others as an investment. Thanks again.
Thanks, we are very pleased with the result, the description from my wife is: better than expected.
We would like to express our appreciation for the excellent service we have received from your firm. The mattress fits very well and is just what we ordered. We were impressed by the speed and efficiency with which you dealt with this order, and your helpfulness when we spoke to you on the 'phone. We also feel we have had value for our money. Thank you.