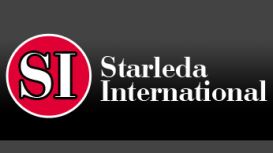 As a well-established business, Starleda International is a UK based company which provides a wide range of services both locally and overseas. While focusing on Europe, we also have a strong foothold in the Middle East.
All our raw materials and finished product sources are sustainable sourced having been vetted and selected over the years for reliability and consistent quality standards. You can therefore, be assured, that you will receive a quality product. Our 'Sleep Comfort' product range consists of orthopaedic pillows, mattresses & mattress toppers, in addition to high quality men's shirts and ladies shirts/blouses.
---
Products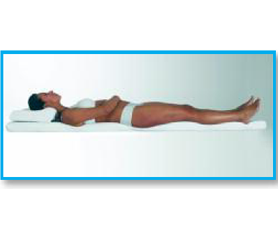 95 percent of people suffer from back pain at somepoint in their lives, and poor posture is often to blame. Sleep occupies one third of your life time and in modern life, quality sleep has become a luxury. Many people suffer from back pain, aching joints and numb limbs when they wake every morning.
Our mattresses are made from open cell Visco elastic temperature sensitive material that shapes itself to the exact contours of your body. This gives your neck, back, shoulder and legs proper support, reducing pressure points, allowing you a restful night's sleep.
The mattress has two layers, the top layer is 10 cm Visco memory material, which has millions microscopic cells that respond to temperature weight in supporting you entire body. The 5 cm base layer is a load bearing high resilient density foam, suitable for any bed base. The Visco memory moulds to every curve of your body, the spine and joints rest in their natural positions.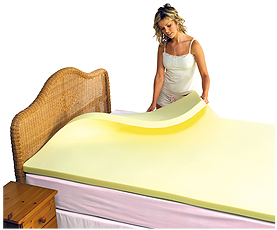 Excessive pressure on some parts of your body such as the shoulders, if you sleep on your side, is either dispersed of eased when using a mattress topper. Shoulders and hips need to sink into the mattress topper in proportion to your overall body weight, so that the pressure points are relaxed. A good alignment between body and mattress topper is needed for healthy support.
Suffer no more: Visco Memory manufacture a range of mattresses, mattress toppers and pillows, designed to support your body in the perfect position to relieve aches and pains. Visco Memory mattress toppers, mattresses and pillows are supplied from Germany & Great Britain exclusively for Starleda International in the UK.
Memory mattress topper: The secret to having a good night's sleep! The Visco Memory Topper is ideal for use with a mattress that is too firm or unyielding. Just place it on top of your mattress under the sheet, and the Visco elastic memory foam surface will mould itself to your body. This helps to prevent aching hips, legs and shoulders.
Reviews and Ratings
We do not have any reviews about Starleda International available right now.