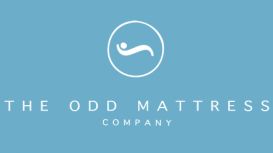 We are the UK's Premier specialists in odd sized and made to measure fully sprung mattresses. At The Odd Mattress Company, we know that not every bed comes in a standard size and that a good night's sleep is important and so sometimes only a luxury handmade mattress will do.
We have been producing and selling our luxurious deep filled handmade mattresses for over 30 years and we really know what's needed for a good sleep. We serve the whole of the UK and we encourage our customers to get in touch with us to discuss your individual requirements before placing an order as it is important for you to ensure that the sizes and specification that you state on your order is correct.
At The Odd Mattress Company, we use traditional English craft to produce our exceptional quality mattresses and we use Belgian cotton damask and striped ticking to cover our bed bases and mattresses as well as lamb's wool and cashmere fillings and durable side stitching. Our mattresses are built to last and we also offer extra filling, special size bespoke mattresses, deep mattresses, long mattresses, wide mattresses, narrow mattresses and more to suit your specific needs.
We have a friendly and dedicated team who are able to you talk through your requirements and come up with solutions to your specific bed and mattress needs. All of our staff are very helpful and can give you additional information to help with your order, including how to take correct measurements, which type of mattress is best for you and how to find the correct firmness rating to suit you.
Encouragingly 50% of the Odd Mattress Companies customers are repeat purchasers or customers visiting us via personal recommendation. Also over 50% of The Odd Mattress Company sales are for normal standard sized mattresses, but with an emphasis on high quality, comfort and value.
---
Products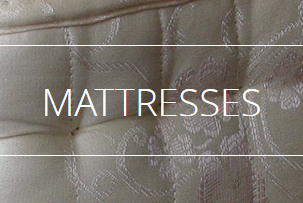 When you want a great night's sleep, you can count on The Odd Mattress Company to help as we offer some of the most comfy handmade mattresses available. We produce made to measure mattresses and can make mattresses of all kinds including round mattresses, long mattresses, short mattresses, narrow or wide mattresses and more.
We have a dedicated, friendly customer service team on the end of the phone to assist you with any queries about the handmade mattresses that we sell, so give us a call today to get a free quotation. Our bespoke mattresses are made with care and we use some of the finest fabrics and materials as well as offering extra side hand stitching to ensure that your mattress lasts for years.
We offer a wide range of mattresses, whether it's a spare for your guest bed or the main mattress for your master bedroom. It could even be a caravan mattress to get a great night's sleep while you're away. Whatever it is, we have the solution.
The range of mattresses we can offer include:
Traditional:
Our traditional mattresses are low cost mattresses. You can buy our traditional mattress in medium 14.5g, firm 13.5g or extra firm 12.5g and our sizes range of 2'6" to 7'6". If you require a traditional bespoke mattress please contact our customer services team to discuss your special size mattress requirements.
Back Care:
The range of back care mattresses are luxurious handmade interior sprung mattresses with deluxe cotton damask or tufted cotton ticking options. These exceptional handmade mattresses feature deep layers of natural wool blend duo pads, and to top it off the mattress is finished with a 1000gm hypoallergenic super-bond deluxe topping. Again you can opt for the back care mattresses in medium 14.5g, firm 13.5g or extra firm 12.5g and select from 2'6" to 7'6".
Luxury Handmade Pocket Sprung Mattresses:
This deluxe mattress is the ultimate selection for any sleep lover. Every spring in this mattress is lovingly wrapped in a fabric tube and works independently from the other springs, giving maximum comfort, durability and reducing the amount of mattress movement.
The spring count indicates the comfort level – the higher the spring count the more springs contained within the mattress, and thus the more support and comfort. These stunning mattresses are upholstered using Belgian cotton damask or striped ticking. Enjoy a range from 1000 springs to the Balmoral 2000 spring made with soft cashmere, warm lamb's wool and cotton with long lasting heavy stitching to give your mattress a super long life.
Reviews and Ratings
We do not have any reviews about Odd Mattress Company available right now.